How to Update EZCast Firmware
This instruction shows how to manually update firmware of your EZCast dongle through PC tool instead of Over-the-Air.
Some handy tools may be needed to facilitate manual firmware upgrade.
1.Micro USB to USB TypeA cable: This will help you connect EZCast dongle to PC.
2.Tools like clamps or tweezers help you short internal circuit to get firmware download mode ready.
3.A PC with our firmware update tool installed.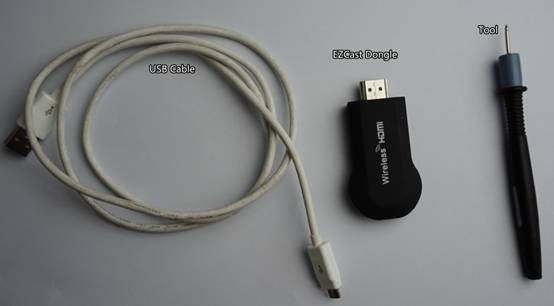 After the tools are ready, you can start to update FW. Below instruction will guide you through step by step:
Step 1.Disassemble your EZCast dongle:
Please open the case carefully from the parting line on the side of dongle.
You will see the printed circuit board.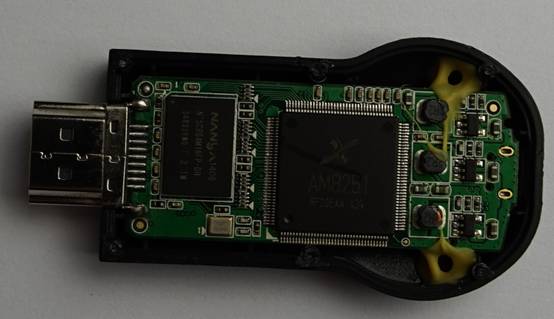 Step 2. Enter download mode:
Please make sure you have installed our update tool on your PC.
Plug micro USB connector of the USB cable into your EZCast dongle. Use tweezer to short pin 19 and pin 20 (count the pin number from bottom up) of the NAND Flash memory. Keep 2 pins shorted and plug USB type A connector of the USB cable to PC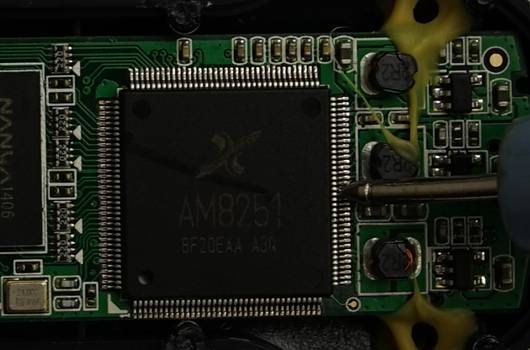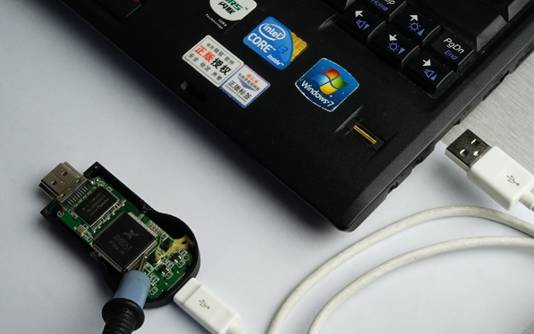 When the USB cable is connected to PC, a wizard window (Find New Hardware Wizard) will pop up to guide you through USB driver installation process. Now you can remove tweezer.
The wizard window will not pop up unless you enter download mode successfully. Please repeat step 2 until the download mode is ready.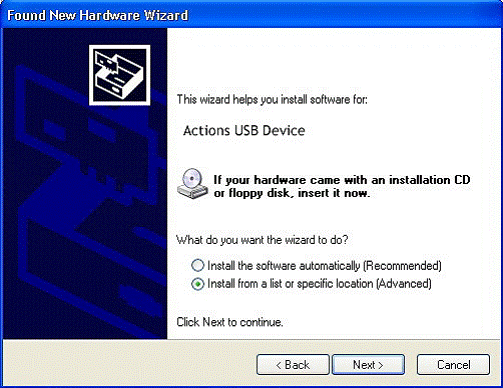 Please select "Install from a list or specific location". Open the folder where you install our download too and then select "ADFU Driver" folder. Click "Next". The driver will be installed.

Please repeat step 1 and 2 until the driver is correctly installed.
Step 3. Update firmware:
Execute our firmware update tool "EZCastUpdate.exe". In the update tool window, you will see "Connect 1 ADFU device" message on top and "Check Version" button at bottom.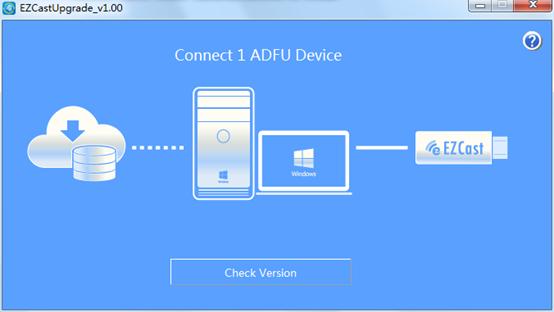 Click "Check Version" button, the update tool will start to compare the firmware versions between dongle and the latest update stored in our cloud server. If the tool shows "No Version Info", please ignore the message and still upgrade the firmware.
*please make sure PC has internet access in order to connect to our cloud server.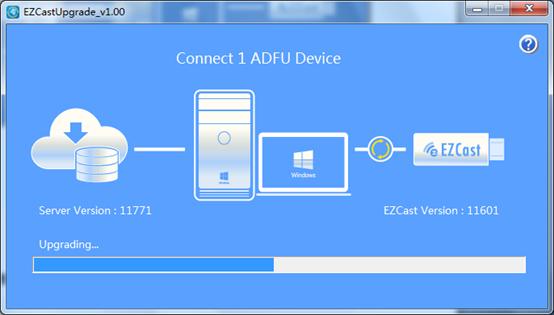 After the firmware update is completed, please unplug the dongle and connect it back to TV to experience the latest FW version!